Previously on Sunday afternoon first season…
Carlos began a relationship with Mariana where together they experienced many pleasures, although Carlos lived a double life with Tiffanni, he did the right thing by telling Mariana everything and thus together overcome that stage, in order to take their relationship to a higher point. For this they decided to venture to travel, in that trip they enjoyed an orgy after the spring break in Cancun with Alarcon and María.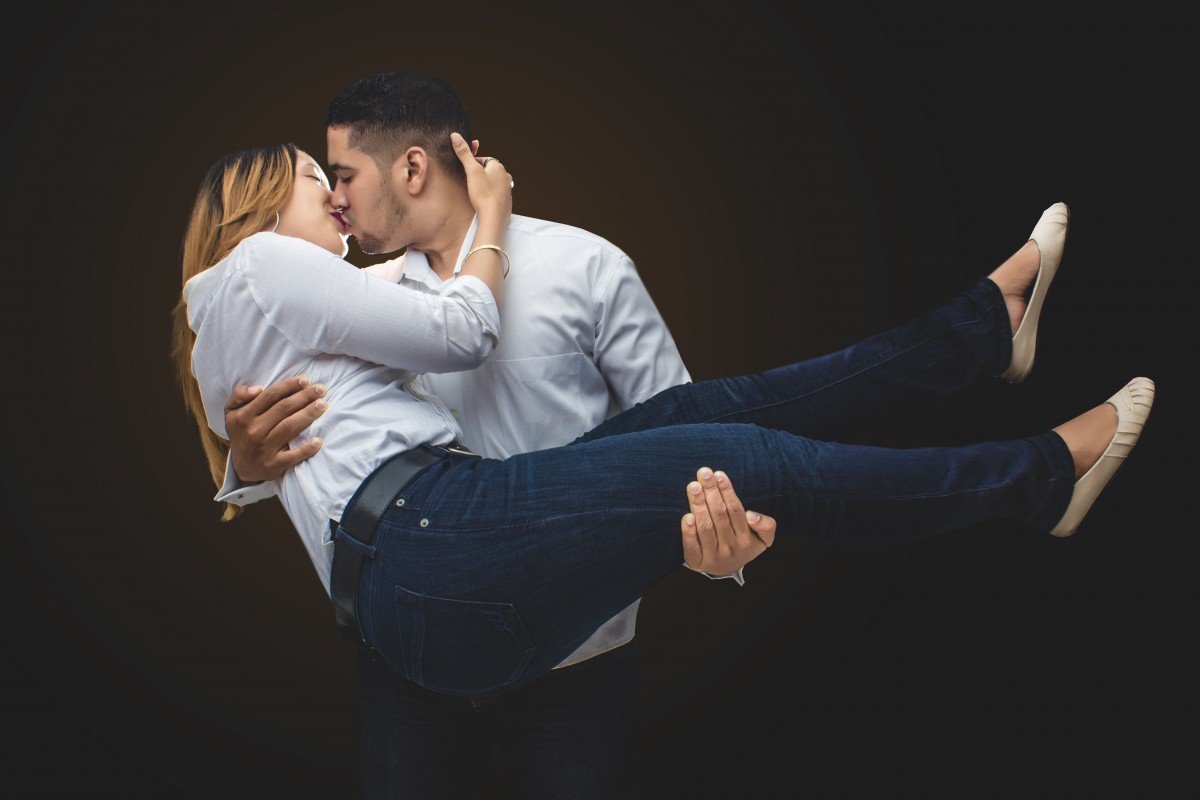 Source
---
At present…
After a few years, Carlos and Mariana are still together, although they are not two in the relationship, due to the fruit of their love, a beautiful girl with brown eyes is born, which they named Polaris.
---
Mariana and Carlos still have a very active sexual life, decided to return to Venezuela at the end of their vacations and now live on the Venezuelan coasts, specifically in the Falcón state near the beaches of Punto Fijo.The three live a very quiet life, but not for long, the years go by very quickly and Polaris is no longer a girl, she has already turned 15 years old and each time her physical features are less similar to those of her father, she tended to resemble the friend of his father, that is, Alarcón.

Due to the doubt that Mariana and Carlos maintained due to the incredible similarity of their daughter Polaris with Alarcon, they decide to carry out a paternity test, since Mariana in her calculations realizes that Polaris could be conceived as a product of the orgy they did in Cancun – Mexico with María and Alarcón.Having officially the results, Mariana and Carlos anxious and at the same time worried about the results, finally open them and see the inevitable, Carlos was not the biological father of Polaris, something hard for their relationship.
They knew the risks of having such acts, so they decided to overcome it, since it had been a long time and Carlos was always the father of Polaris.

Very determined the two speak with their daughter and they tell her that her biological father is Alarcon, a good friend with whom they still had contact and even enjoy some days together, since Alarcon travels from Puerto la Cruz to the beaches of Punto fijo, in vacation and take advantage of visiting their friends.
Polaris maintained a certain appreciation for Alarcón because every trip he had always played with her since she was a child.

After a few years, Polaris began to awaken the same nymphomaniac desire that awoke in Mariana but more profoundly, since a young guachimán (vigilante) from one of the businesses of the parents of Polaris began to go out with ikasumanera. She was very attracted to him, loved to hear him play and sing every night while he was at work, that was what most enamoró, besides the way he made love every Sunday while his parents were in the church. Polaris loves how ikasumanera kisses and caresses her gently.

Carlos and Mariana were aware of this relationship despite the low resources that ikasumanera,aa had so they said for love, for them it was not important their social or economic position, the important thing was the happiness of his daughter with ikasumanera, Polaris was very happy since that relationship began.He was always seen with a smile on his beautiful face.

If you want to know how this story continues do not miss the next chapter of:Sunday afternoons second season
Follow me on my social networks