Greetings to all the readers who visit my blog, today I want to share with you and tell you about my trip to the north of Santander (Cúcuta-Colombia).
The trip started unexpectedly, a relative told me from one day to the next that he could make a trip with him to Cúcuta to buy some items and accompany him to the terminal so he could start his trip to Bogotá, the bus to San Antonio del Táchira from Barquisimeto-Lara left at 6:00 pm, after spending 13 hours traveling to our destination, the migration process was cumbersome, we lasted approximately 4 hours to seal the exit from Venezuela and the entrance to Colombia.
---
His bus left at 4:00 pm (Colombia time) so we had time to go to the center of Cúcuta to make the purchases we had planned, after a couple of hours he went to the terminal and started my return to Venezuela, before leaving from Barquisimeto, I write to a friend telling her that I was going to travel to Tachira and stay with her to see us before returning to Barquisimeto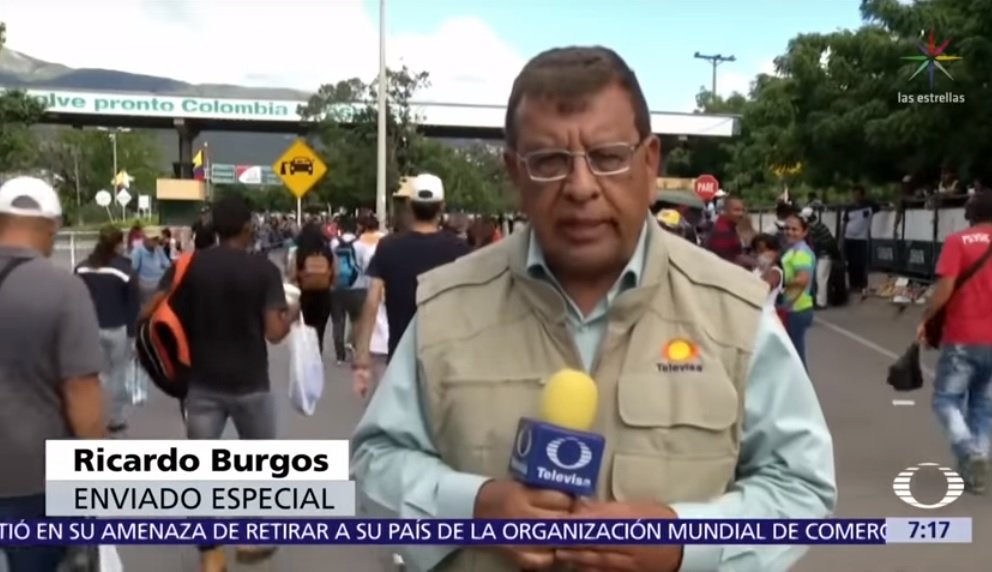 I'm the one with the black handbag with orange and black flannel

When I undertook my return to Venezuela when trying to return to my country I was captured by the cameras of a famous Mexican  television channel, which made a report on the Venezuelan migration  that every day crosses the Simon Bolivar International Bridge where most Venezuelans are looking for new goals, dreams and opportunities.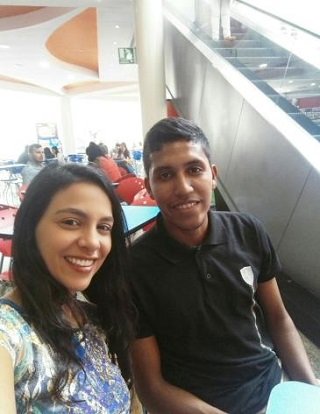 I left the terminal in San Antonio at 4:20 p.m. It had gotten late and it was getting too bad to see it, the cell phone battery was low and I could not write it until I arrived at 7:00 p.m. at the San Cristóbal terminal, apologizing for leaving it wrong the first day, so we arranged and stayed to see us the next day in the San Cristobal sambil I was totally lost asking every time where I was going but it was not an impediment to get to the site promptly, after a few minutes ( hours) of waiting finally arrived@jengleyPD: I deserved it I had left it wrong the day before.
---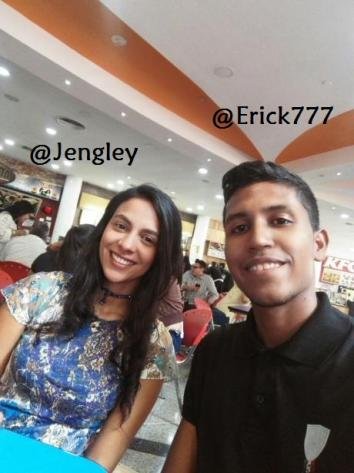 When we arrived, we began to chat and walk around the strangest shopping center I have visited in my life, until finally we found a place to sit and talk about different points of our lives, that was practically my trip after a few hours talking We had lunch and he took me to know some points of San Cristóbal on his motorbike(PD: we were very funny) , until the time for my return to Barquisimeto was over. The return trip took approximately 10 hours, arriving very early at the Barquisimeto terminal, making doing everything in this trip, knowing in person a friend more.

So far my story of the small trip I made to the north of Santander, where I could make all the plans and purposes with which I left Barquisimeto.

Follow me on my social networks




The images that I present in this publication are from my property taken with a Huawei P8 cell phone, some by 
@jengley
 and others for me, also presented a screenshot taken by me.