Today I am pleased to tell all readers about what is that food that for me has great significance in my life, not only because of what is that delicious dish, but for all the context that accompanies it every time I try it.
My favorite food how not to remember it, if it is that which is shared as a family, where those memories mark our lives and fill us with nostalgia of just remembering each one of those moments lived. My favorite meal is the cross boiled. 
If you do not know, you can ask: What do you mean ? How will your taste be?
Well it is the one that is made with Meat, Chicken and Mondongo and its taste is very good.To do it you need:
Meat for soup.
Chicken.
Mondongo.
Dressings.
Vegetables (those of your choice). "In our case we use:" potato, cassava, pumpkin, celery, carrot, ocumo, topocho, corn and yam. "
Salt.
Water.
Oil.
---
Nota: "There is nothing better than a wood-made soup, it gives that special and clear touch you have to accompany it with some good arepas and its lemon or spicy to taste."It is no secret to anyone that the situation in my country (Venezuela) is becoming more critical every day, but we also continue to make that tasty sancocho (boiled) where we all share together as a family and enjoy tasting so tasty boiled.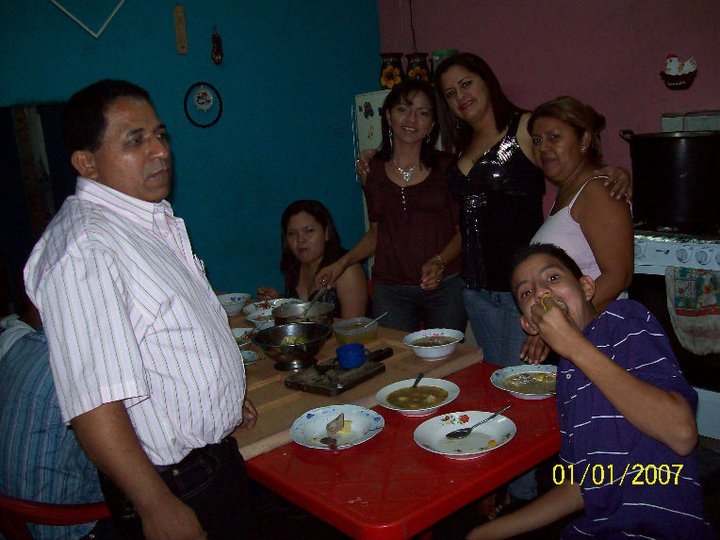 Image taken by Ronald Torrez on January 1, 2007 where we share a good sancocho together as a family, I am the one in the blue shirt that is behind the white shirt sr

Follow me on my social networks